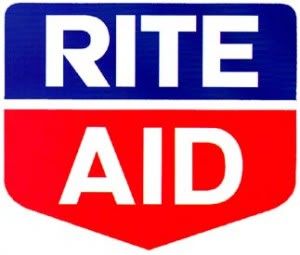 I will be the first to admit that shopping at Rite Aid can be a tad bit difficult. In my early coupon days I struggled with it so desperately. But now I got the hang of it and want to help you out with it too.
I always use my wellness card.
I always try to find coupons that pair up with UP rewards, which are coupons that print out on yo put receipt that are just like cash at rite aid. You can use as many as you want per transaction and can stack them with manufacturer coupons and video values coupons. In the Rite Aid flyer you can take a look at the items that are on sale that week with up rewards and and plan your trip. What I will do is roll my UP rewards from one transaction. Say I was buying axe Body wash in my first transaction and they printed out two UP rewards for the two body washes that I just purchased; I would in turn take those two UP rewards on a seperate transaction and save even more pairing them with more coupons. I have gotten some really nice deals at rite aid like this.
Rite Aid Video Values: Are videos that you can watch at Riteaid.com.When you watch these video you can earn credits and coupons that you can use in store at Rite aid.
Single Check Rebates: A flyer comes out every month with single check rebates for Rite aid. This gives you a really big chance to have some wonderful additional savings. Which I love. Just when you qualify your items check they monthly flyer and you can also see them in the weekly flyer; head on over to Riteaid.com after you have your receipt it is very simple and easy to enter them in. Go under the Save Now tab on the left hand side, you would then have to register for a single check rebate account. You will be promoted to enter in your receipts and then you can request your check. How perfect is that.
Rite gives you several chances to try and save some money honey!
Here' s the Rite aid coupon policy: http://content.riteaid.com/stores/CustomerCouponAcceptancePolicyAugust2010.pdf